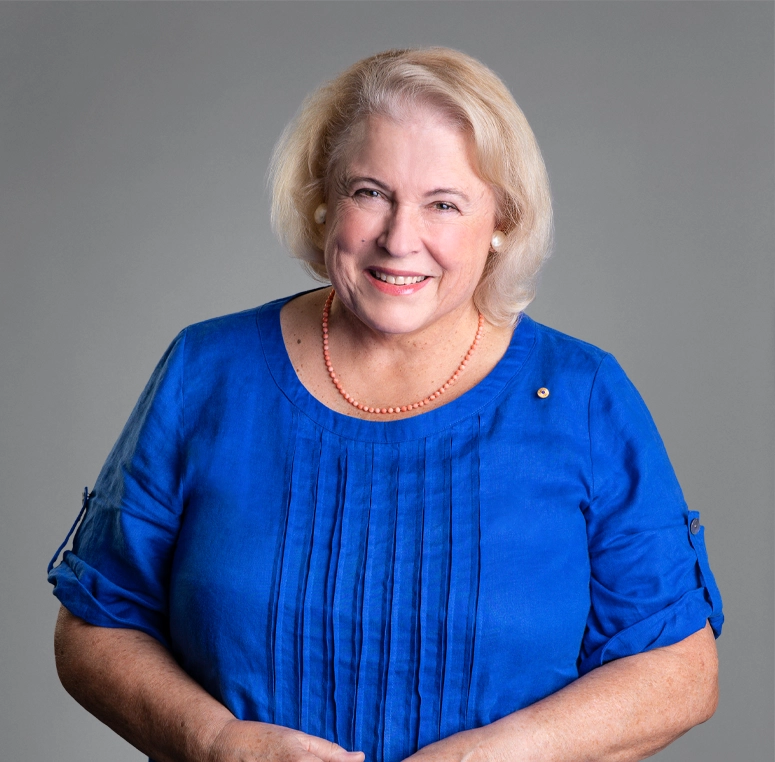 Judicial Officer
From 2002 to 2004 Sylvia sat as a Magistrate on the Local Court of NSW and from 2004 to 2021 as a Federal Magistrate and Judge of the Federal Circuit Court of Australia (FCCA). During those years Sylvia sat in the following jurisdictions: Family Law, Child Support, Industrial Relations, Bankruptcy, Copyright, Consumer Law, Admiralty, Human Rights, Administrative Law, Migration and Crime.
During Sylvia's time on the FCCA, Sylvia was Chair of the National Security Committee, Finance Committee and Judicial Education Committee. Sylvia was a member of the Policy Advisory Committee, and the Judicial Conduct Committee and was the FCCA's representative on the National Federal Courts Audit Committee. Sylvia was also the FCCA's representative on a united courts initiative involving the FCA, FCCA, NSWSC, NSW Judicial Commission and the NSWBA in relation to indigenous law students.
Mediator
Whilst at the Bar from 1988 to 2002, Sylvia had a substantial practice as a Mediator.
Sylvia acted as Mediator in more than 400 disputes covering a wide range of conflicts including professional negligence, product liability, joint venture disputes, partnership problems, intellectual property, industrial and environmental matters.
Sylvia was a director of LEADR and a member of the Supreme Court of NSW Panel, the District Court Panel, Law Cover Panel, LEADR Advanced Panel, Retail Tenancy Panel and NSW Rural Assistance Authority Farm Debt Mediation Panel. Sylvia co-authored a chapter in Law Book Company publication of Australasian Dispute Resolution Practice on "Enforcement of Agreements Reached as a Result of Mediation" as well as various other publications, including in the Bar News Journal.
Significant appointments as Mediator have included appointment by the Minister of Environment to mediate a 76+ person community dispute in Gunnedah relating to the application of chemicals in agriculture and extending over 4 days; appointment by the National Registration Authority to mediate an international dispute relating to the licencing of chemicals for use in manufacture in Australia; appointment by WIPO Australia Registrar to arbitrate domain name disputes; appointment by Supreme Court of Victoria to co-mediate with Hon John Clarke QC a 30 party commercial dispute involving professional negligence and trade practices issues extending over 6 days; appointment by the ACCC as part of a 3 person consulting team to evaluate dispute resolution regime in ARTC Access Undertaking.
Sylvia chaired a session on "Designing Dispute Resolution Systems" at the LEADR International Conference in 2000 and spoke at many other conferences on alternative dispute resolution. Sylvia also acted as a trainer in alternative dispute resolution regularly, including a dispute resolution seminar with Hon Trevor Morley QC presented for all judges of the Supreme Court of NSW. Sylvia was a member of the LEADR National Accreditation Committee and a member of the Alternative Dispute Resolution Committee of EINSHAC (Einstein Institute for Science Health and Courts).
From 2003 to 2021, Sylvia was a member of the Royal Australian Naval Reserve and during that time presided over Boards of Inquiry into the death and serious injury of Defence Force Members and acted as a Statutory Reviewer of decisions of Defence Force Magistrates.
In 2019 Sylvia was appointed a Member of the Order of Australia (AM) for "significant service to the law, to the judiciary, and to professional legal associations".
Barrister
Whilst at the Bar, Sylvia practised in most civil jurisdictions and courts. Areas of practice included Contracts, Insurance, Product and Professional Liability, Administrative Law, Industrial and Intellectual Property.
Sylvia was a member of the NSW Bar Association Equality and Equal Opportunity Committee, Education Committee, Professional Standards Committee and Alternative Dispute Resolutions Committee.
Degrees
LLB (U.Syd) 1981
Resolution Institute Accredited
Enquire
To enquire about briefing a member of 12 Wentworth Selborne, or for all other enquiries, please contact the Clerk